College Baseball Player Removed From Team After Calling Mo'ne Davis a "Slut"
Bloomsburg University first baseman Joey Casselberry was removed from the team after sending out a tweet calling Mo'ne Davis a "slut" while criticizing news that a Disney Channel movie was being made about the Little League World Series star.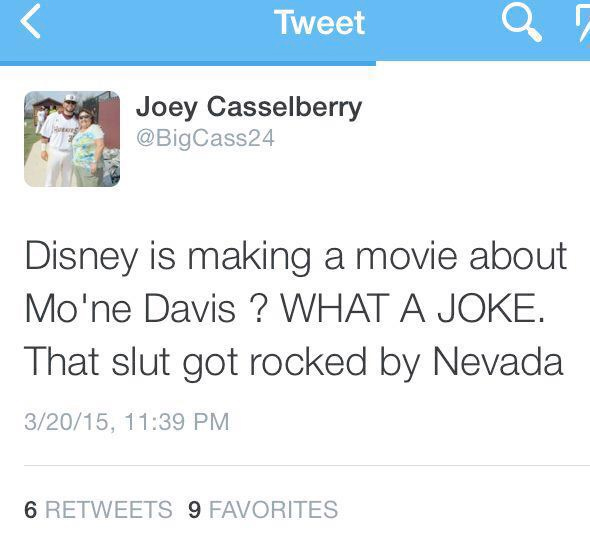 Casselberry's Twitter account was deactivated Saturday night, but not before screenshots of the tweet made their way across the internet, angering and shocking area sports fans.

"You were way out of line and disrespectful," Shirley Smith wrote after reading Casselberry's tweet. "You should really be ashamed of yourself." Writer Kimberly Ellis thought Casselberry's message was "a blatant conscientious attempt to degrade a child, a girl, a black girl."

Bloomsburg announced the dismissal of the junior first baseman on Twitter, and said it was "deeply saddened" by Casselberry's tweet, noting "his words do not represent Bloomsburg University."