Bruce Jenner involved in Malibu car accident; 1 dead
Former Olympic decathlon champion and reality TV star Bruce Jenner was involved in a fatal three-car accident in Southern California on Saturday, two Los Angeles County Sheriff's Department spokesmen said.
Jenner was the driver of one vehicle, Deputy Ray Hicks told CNN.
Hicks said Jenner was answering police questions about the midday wreck in Malibu.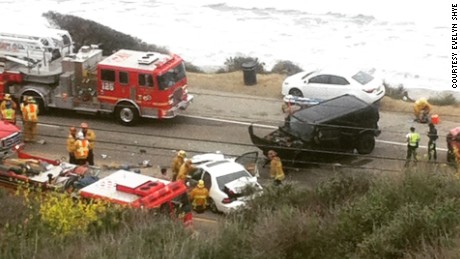 One person was killed in the wreck at the intersection of Pacific Coast Highway and Corral Canyon Road, Sgt. Matthew Dunn said, but no information about the deceased was immediately available.
It was unclear whether Jenner, 65, was injured in the crash, but pictures posted by TMZ showed Jenner standing by a damaged car talking with a firefighter.